Cheap Flights To Los Angeles
*BWI to LAX, depart 15 Jul 21 - return 15 Jul 21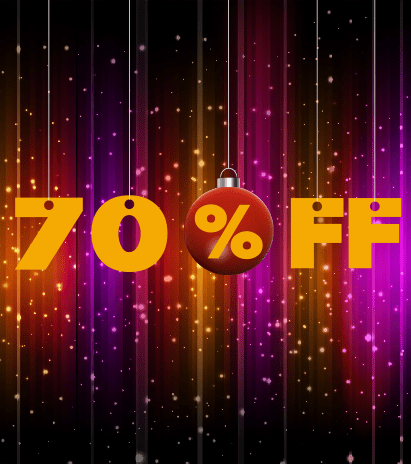 Flight Expert Since 1990
Easier Than Ever Booking
At Your Service 24x7x365
Check Out Our Fares To Los Angeles!
* Displayed fares were last updated on Jan 24, 2021 at 11:59:12 PM . Fares are based on historical data, are subject to change and cannot be guaranteed at the time of booking. Total fare round trip economy class per person in US dollars, including all taxes and fees. See booking terms and conditions
Sarina was quick and very helpful. She was professional, answered my questions and solved my problem quickly. Thanks...
Jon Mrssersmith

This email is to congratulate your offices on having hired such an exceptional employee. Ms. Sarina was quick, helpful and exceptionall...
User

Thank you Sarina for your quick response and professionalism. It is always nice to "speak" with someone who has the knowledge and e...
lorraine krisno

Dear sir, I am writing to you because Roger Sharma provided me with excellent service. We were securing flights from JFK to CDG for my ...
Arnie Lifland

Dear AirTkt, Sandra was incredibly patient with me this took over an hour and she was kind and considerate and gave all the attention t...
Dixie lee Fleege and Pietro A Calligaro

About Los Angeles
Best time to visit Los Angeles
The prime time to visit Los Angeles is from 1st of March to 31st of May, and in the middle of September and November when the fresh air is scintillating and the crowd is thinner. Median temperatures during these months scale from the low 50s to the low 80s, which makes walking around the city and stepping outdoors much more pleasant. During the summertime, median highs climb into the mid-80s; the heat connected with heavy smog levels generally drives visitors and residents alike to the already crowded oceanside neighborhoods. If you're looking to save travel costs through deals, consider a winter trip. Just remember to pack an umbrella, since you're bound to experience a little rainfall in January and February.
Los Angeles top attractions
Los Angeles is also well known as the entertainment capital of the world for a reason. The television shows, music, and movies produced in the City of Angels are loved all over the world. Moreover, the city's show-business history and the chance to rub their elbows with a celebrity attract many visitors to L.A., the area's top beaches; year-round sunny weather and theme parks are also big attractions overhear in Los Angeles. A top-class collection of theaters, arenas, and museums means that sports fans, art lovers and history lovers will find enough to love about the tourism attractions in Los Angeles as well.
Outdoor devotees will not be disappointed either. This something-for-everyone vacation boasts a treasure of natural attractions, especially outdoor activities. From unplanned volleyball games on the beautiful beach and camping getaways in the close by mountains to sailing on the blue Pacific and whale watching, there is always something exciting and fun to do in sunny Southern California.
Universal Studios Hollywood : Universal Studios Theme Park is famous for its hallucinatory rides based on blockbuster movies, but it is still also a working movie studio and glamour everyone can enjoy. The high point for most people is the ever-changing selection of rides, which range from simulators to rollercoasters.


Griffith Park and Griffith Observatory : Park and Griffith Observatory located in the eastern part of the Santa Monica Mountains covers an area of 4,210 acres. Los Angeles Zoo, a planetarium, a Greek theater, the Griffith Observatory, a riding center created for the 1984 Olympic Games, golf courses, tennis courts, hiking trails, are other attractions.


Los Angeles County Museum of Art (LACMA) : Los Angeles territory Museum of Art lays claim to being the biggest art museum in the western United States, with around 130,000 pieces spanning from antiquity through to current times. Of specific note are the outstanding collections of Asian, Latin American, and Islamic Art.


Disneyland Resort : Outside Los Angeles, Disneyland is California's foremost family travel destination, attracting travelers successfully since the 1950s. Disneyland Park, with joyful rides and experiences in complex created theme sets, is what most travelers imagine when they picture Disneyland.


Hollywood : Hollywood is a beautiful destination, with its unique history and iconic sites. The attractions in Hollywood are closely connected with the most prominent film industry and the glamour of the silver screen.


Santa Monica : Santa Monica is a unique destination that is both laid-back and chic, with a population that scope from skateboarders, surfers, and yoga lovers to techies and business associates.


Venice Beach : Venice Beach earns its reputation as a place to be seen and see, trying to make it perfect for people watching, even though the area definitely has its own unique vibe.


How to reach Los Angeles
Los Angeles and Las Vegas are around 300 miles apart from each other. Most travelers who take the trip do so by automobile, but you can also choose to go on a bus or a luxury shuttle. Or even fly there. There are these speculations of a fast train line, that pops up every few years. As of now, there is no train service between these two biggest cities, so travel by train isn't possible yet. Flight is the best option to reach LA.
How to save on Los Angeles flights
Booking a vacation to Los Angeles more than two weeks prior can save passengers up to $250, while those who wait up to 15 days well before travel often see prices soaring. So, if you do not want to miss any of the glitz and glamor of Los Angeles, you better make sure you plan and book your tickets well in advance.
Why book with AirTkt
Planning a trip for that perfect getaway to LA? Opt for online travel booking site AirTkt One of the many benefits of making a domestic or international flight booking directly through the AirTkt website is that you get all the information about various flight options on the same page in an easy to comprehend display. You can easily select flights as per your preference of time and location, and make the bookings accordingly.